March 4th and 5th, 2017:
For celebrating 107th of International day August 3th, and welcome the XXVI congress of HUMG Ho Chi Minh Communist Youth Union. The Youth Union and Student Association of HUMG has organized the Jubilantly camp with the title "the color of culture". This is the annual event that attracts many students.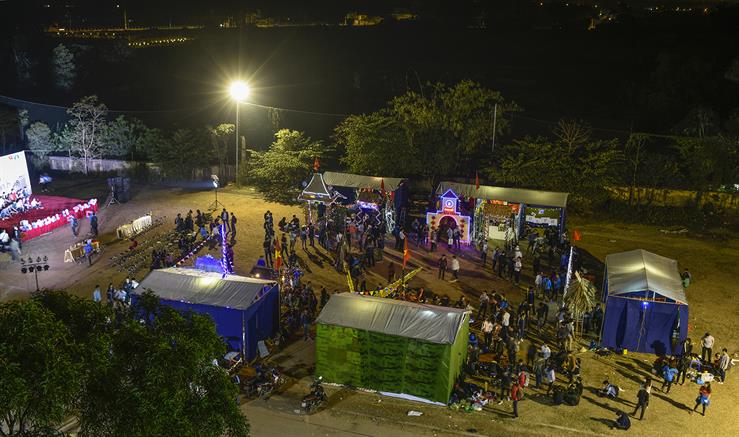 A view of the camp
Visiting the camp include: Assoc. Prof. Dr. Tran Xuan Truong - Vice rector; M.BA. Tran Anh Dung - Secretary of HUMG Ho Chi Minh Communist Youth Union; Dr. Nguyen Thi Phuong - head of communication department; Dr. Le Xuan Thanh - head of student department and many staffs and students of HUMG.
With the topic: "color of culture", the creativity and careful preparation, the students from faculties have brought a dynamic atmosphere and impressive space with the characteristics of culture from many regions in Vietnam.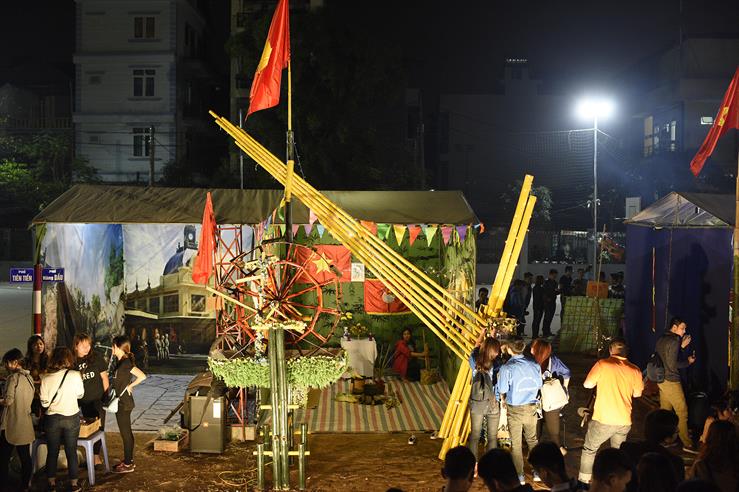 The camp of Faculty of Oil and Gas (First prize)
Parallel with the activities at the camp, the Youth Union has also organized many funny games, singing to bring good playground for HUMG students.
The Judges examined the camps
The Judges have examined and awarded many prizes for the nice and impressive camps:
- The first prize for Faculty of Oil and Gas.
- The second prize for Faculty of Information Technology
- The third prize for the Faculty of Mining, faculty of Geomatics and Land Administration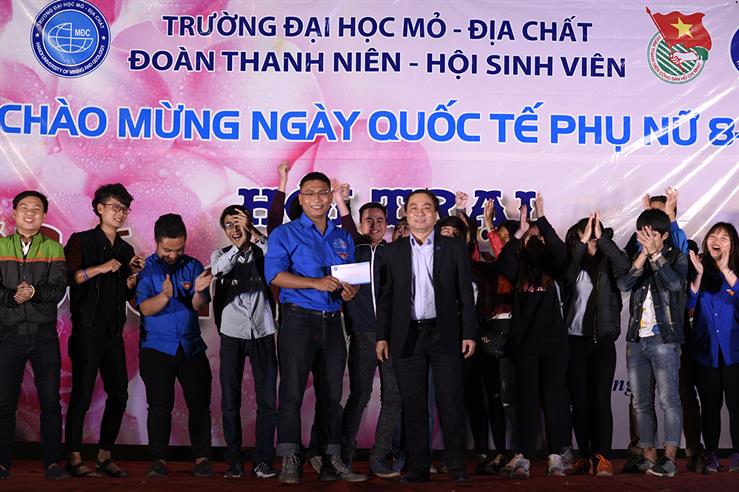 Assoc. Prof. Dr. Tran Xuan Truong - Vice rector awarded the first prize for the camp of Faculty of Oil and Gas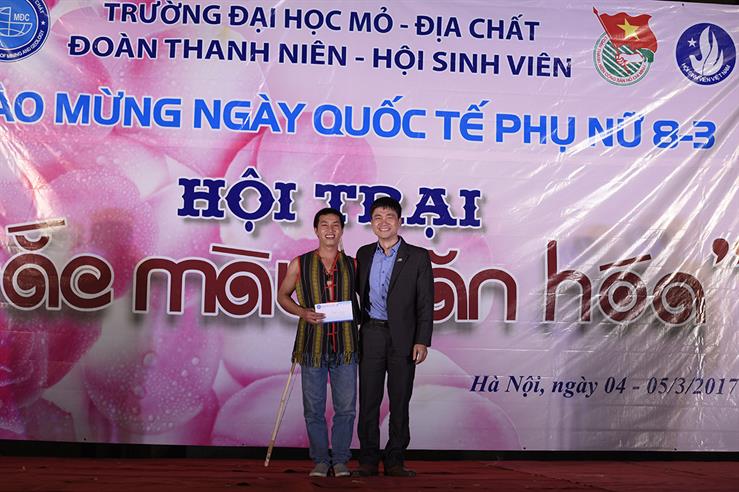 M.BA. Tran Anh Dung - Secretary of Youth Union awarded the second prize for the camp of faculty of information technology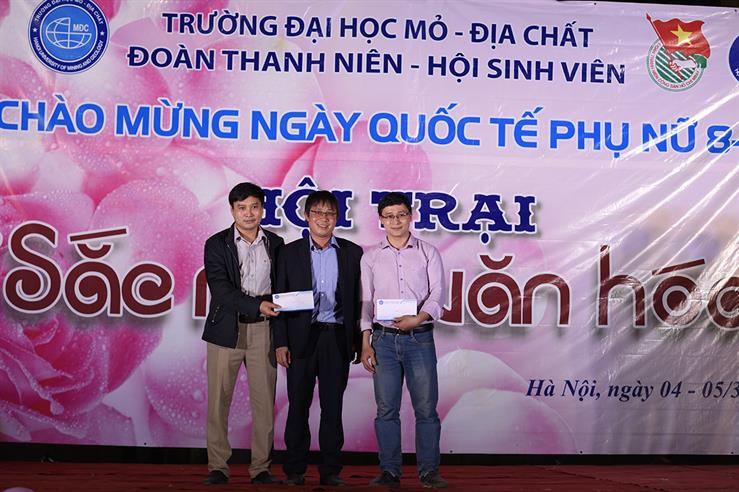 M.Eng. Dang Quang Hung - Chairman of Student Association awarded the third prizes for the camps of faculty of Mining and Faculty of Geomatics and Land Administration
Source: http://humg.edu.vn/tin-tuc/Pages/ban-tin-mo-dia-chat.aspx?ItemID=6161